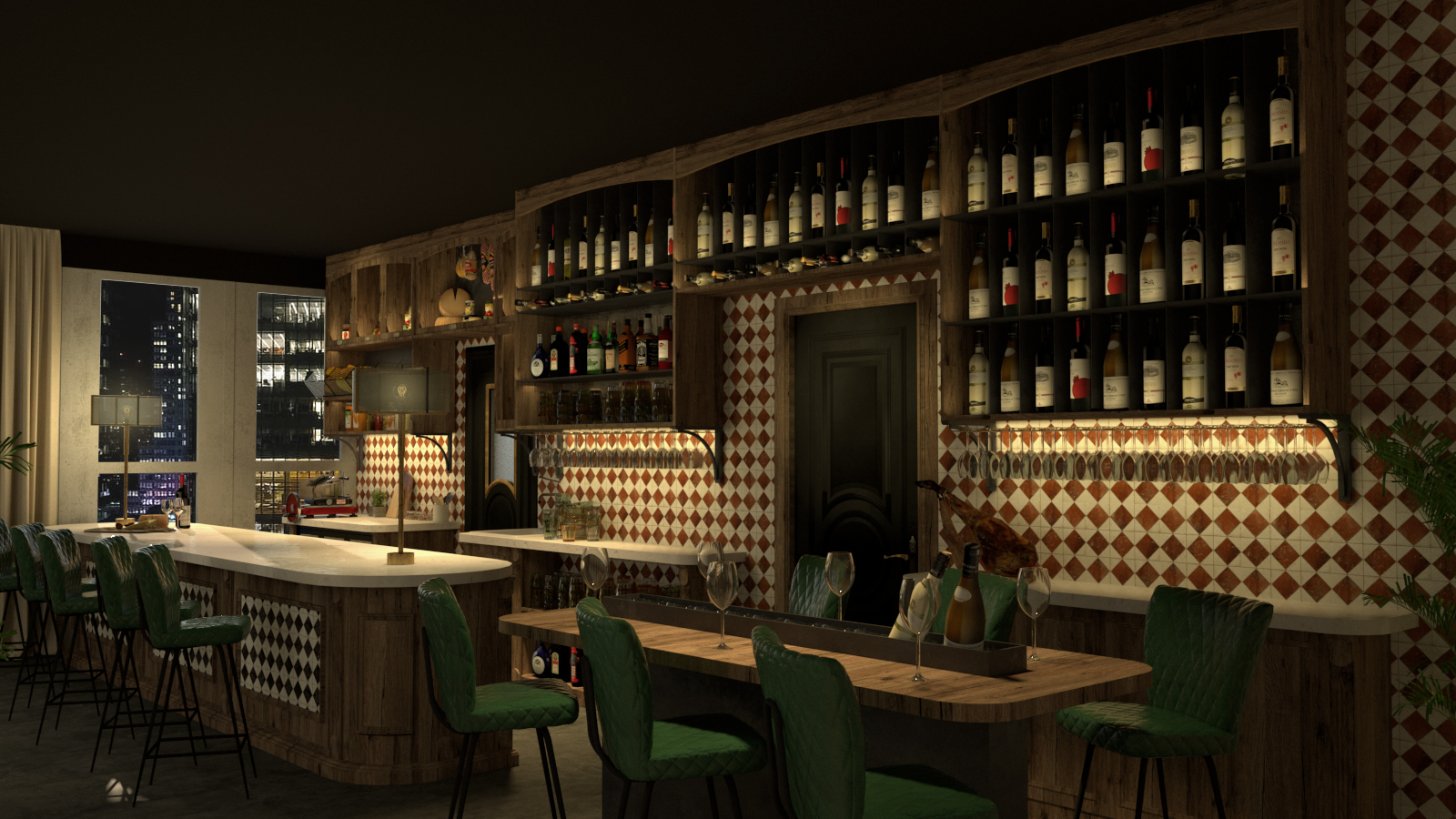 Talkwine Fribourg,
since 2004
Re-Born in 2022
Do you want to be a founding member of the new Talkwine and enjoy a lifetime drink from January 1, 2022? Limited offer until December 25!
To be continued, Stay tuned…
344 People have already purchased the pass
First of all, our goal will be to offer you and your friends a friendly moment. With us you can taste wines and dishes to share "healthy", organic, organic, natural or biodynamic.
We want to reinvent the « apéritif » in Fribourg by giving 1% of our turnover each year to a social or cultural company or association active in our beautiful « Canton » from January 1, 2022 already. In addition, we are committed to a B-Corp certification process that meets societal and environmental requirements, governance and transparency to the public. The Talkwine will be a laboratory for our other institutions.
Do you like happy hour and are you looking for the new Stamm from Fribourg? Then you won't be disappointed.
We will be back soon, stay tuned !
Free aperitif for life, either a good glass of wine (red or white) or a soft drink (Value between 7 and 10.-)
Membership card at the Crapule Club for one year (value 150.-)
10% extra money for each prepaid membership card top-up (QR Code).
Invitation to reopening evenings after work
Free aperitif for life for him or her and 3 people who accompany him or her.
Crapule Club annual membership card (value 150.-)
A bronze plaque for life with your first and last name at the entrance to the establishment
A Christmas gift for life
10% extra money for each prepaid membership card top-up (QR Code).
Invitation to reopening evenings after work
Discover the video !
The Talkwine, the first wine and tapas bar in Fribourg, is constantly renewing itself and always with enthusiasm! 1% of the revenues are donated to the city!
The bar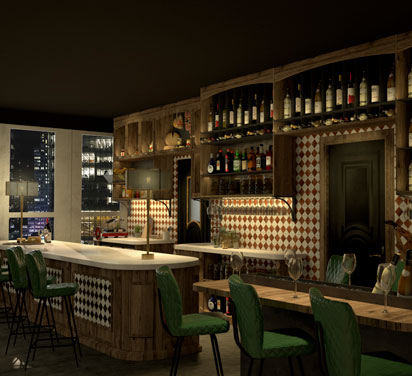 We thought of the bar as an open kitchen on your living room. Worktop height for more conviviality and a " table d'hôtes » with built-in cooler. You will be at home.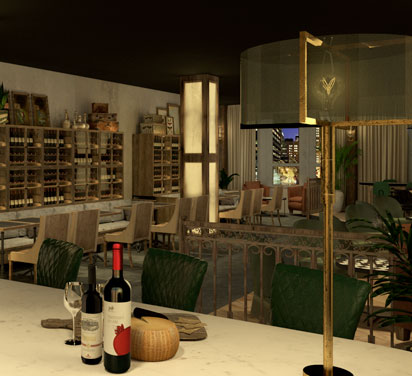 The atmosphere will be subdued but festive. Indirect lights but rhythmic music will dictate the atmosphere of the place.
The entrance will be a mixture of Spanish hacienda and industrial minimalism. The goal will be for you to feel at home when you arrive with a traditional touch.
From the bottom, you will really feel like you are in your living room with an open kitchen. Imagine with the candles…
At the very bottom on the left, a little hidden, you will have the corner in Gins, Vermouths and Negronis, You won't want to go somewhere else…
The "worktop" will be made of white marble and will be 6 meters long. Local products will be exhibited in refrigerated showcases to keep a traditional side and a slicer will be available to satisfy the greediest. You will be in your kitchen
FAQ
The Talkwine reinvents itself and offers you the aperitif for life in Fribourg…
The new Talkwine is the aperitif for life in Fribourg from January 2, 2022, in a brand new wine bar that is made to last.
After what we have just experienced, happy hour has become paramount, not on Zoom!
We want to create a community in Fribourg around the values and benefits of happy hour (in moderation or without alcohol). You can become a founding member of this new project and enjoy or offer an aperitif for life, every opening day, to the person of your choice.
The offer is limited to 900 people or until December 24. Take advantage of it because after Christmas these founding member cards will no longer be available.
Almost everything except the location.
First, the new Talkwine will be brand new, decorated by the decorator of the "Thirties love good beer" in Fribourg.
Secondly, all our wines and products will be selected according to precise sustainable criteria.
Thirdly, we want to be the first B-Corp-labeled wine bar in Switzerland within two years of reopening
It is a community of people aimed at using the business world as a force for the general interest. This is a very demanding new movement and only about twenty companies in Switzerland are B-Corp certified and about 2,000 worldwide. We will have to meet the highest standards of social and environmental performance, transparency and legal accountability.
It will not only be a question of selling biodynamic wines, but also of committing to contributing to the well-being of our ecosystem.
What are you going to do with 1% of your sales?
We also undertake to use 1% of our turnover to help, improve or participate directly in the social and/or cultural life of Fribourg.
In summary, we want to be the first socially responsible wine bar in Switzerland.
If for X reason the renovation project is not done, you can choose to keep the aperitif for life at the current Talkwine or get a refund. In any case, we will support your decision.
The work will take place this summer, but you will be able to enjoy the aperitif for life already from January 2, 2022, and every subsequent opening days.
Can I choose the aperitif offered?
Each month, we will select a white wine and a quality red wine from our wine list by the glass. We are obliged to choose for you because otherwise we would not be able to manage the quantities. But we can guarantee you that the wines will be good and of quality, you are founding members and we will take care of you.